- lets get started with our Taichi Panda Heroes cheats, tips and tricks strategy guide
Taichi Panda: Heroes

is a fast-paced action RPG combat title following the hit Taichi Panda game for mobile. Get prepared for stunning 3D visuals, visceral battles, and epic realms as you embark on a journey of magical mayhem & powerful warriors.
Collect, upgrade and even switch your heroes to suit battle strategies. Play against friends and others online in Arena bouts. Will you fight for honor, power, or riches? Let's delve more in this review!
The hook in Heroes is that each player now controls his or her own team of vaguely mystic martial artists, not just a single character.
Not only does this open up avenues for collection mechanics and multiple levelling trees at once (there's two hits for Free To Play Bingo), it allows for a more balanced approach to the game's dungeons and bosses. The developers have stepped up the visual presentation from the already-pretty original, but be aware that this kind of heavy 3D game will tax your phone or tablet and drain its battery quickly.
We're here with an in-depth guide on how to power up your heroes, so let's get started with our Taichi Panda: Heroes cheats, tips and tricks strategy guide!
1. Use your skills often!
There's no need to hold back! Unleash your skills and decimate your enemies as fast as you can! Your first two abilities usually have really short cooldowns, maybe somewhere around four to ten seconds. Use these as soon as they're off cooldown to take out enemies fast. Don't worry about your SP (the blue bar), as every time you land a normal attack you'll get some of it back. Try to strike a balance between normal combos and your skills to take down the enemy!
2. Free loot!
Snail Games is really good about giving out items, boosts, and goodies, but you need to make sure that you're taking advantage of everything that's available to you. You'll see next to all of the icons on your home screen that there are numbers attached to them -- these tell you that there's something to be collected. Don't ignore them! You can get free stuff for participating in events, if the servers go down, and just for logging in every day.
3. Fortify your gear!
Your hero's stats and skills are important, but its your gear that matters the most. On your main hero, make sure that you have your best gear equipped in all of the slots. Once you do that, fortify your gear as much as possible. Tap a piece of gear, then tap on fortify. You can spend some gold to improve the stats of that certain armor or weapon, improving your overall might.
4. Upgrade!
It's easy to fall behind if you're not careful about upgrading your heroes and using your level-ups wisely, so make sure you're frequently checking your inventory and character screens. Make sure that you don't have any upgrades that you're not using, and prioritize spending gold on skill boosts and other power-boosting upgrades.
5. Don't use auto!
As tempting as it is to turn on auto mode, set your phone down, then come back later to check the results, don't do this! For some reason auto-mode seems to be completely broken in this game. Your character might fight a couple enemies, but at some point they will eventually come to a complete stand still and will not react to anything. You'll have to play through the levels manually.
Taichi Panda: Heroes is a high octane 3D fighting game with epic worlds and power martial arts heroes
. Explore the realms, collect and upgrade characters plus battle against others in online arenas. BlueStacks is the best way to play Taichi Panda: Heroes on PC… download now!
To enhance your adventure, you are recommened to buy cheap
Taichi Panda Heroes Diamonds
Top Up service for Sale at
Z2U.com
, no hack, no cheats, no generator, 100% safe! All the products are provided by trusted and verified sellers, ensuring your buying safety!
Login
Contact Us
Contact Us 24 Hours Online

Tele : 0086-15215118198
Email: safechips@163.com
Skype : yourikan@yahoo.com
Live Chat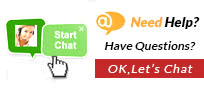 Notice
(1) Normally, We Would Only Deliver Gold According To Your Order Details. Once We Have Delivered The Gold, Your Order Is Completed.
(2) Our Website Is Not Responsible For All Of The Reasons Because Of Buyer Using Illegal Leveling And Gold Service, Filling In Incorrect Order Details. If Happens, Buyer Should Take All The Responsibility Himself/Herself.
Why choose MMogoldok.com?
Cheap Price
100% Handwork And Stable Stock Inventory Makes 100% Cheap Price In The Market.
Instant Delivery
99% Of MMogoldok Orders Will Be Delivered Within 5-30 Mins.
Security
We Guarantee All Game Gold And Service With 100% Handwork And 100% Security.
7/24 Customer Sevice
We Supply 7/24 Online Help Until You Happy.