- Techwars Global Conflict in some cases feels more like a Battle Royale
TechWars: Global Conflict

is apparently the world's first isometric PVP action game involving the direct control of mechs.
To succeed in battles, you won't merely need good reactions, but also an impeccable tactical awareness as well as the ability to use weapons skillfully, master the robots, and take into account the peculiarities of the landscape within each area. Once you've got to grips with it all, you'll be well-equipped to destroy dozens and dozens of enemies.
Techwars is not your traditional MOBA and in some cases feels more like a Battle Royale
, though it does have some familiar aspects, and the addition of giant mechs with destructible environments can only add to the fun, right? To some extent, yes. The nerd in me wants to do backflips at the idea of piloting mechs into battle, and honestly, the functionality is pretty good. Both sides of the conflict have a specific special ability that can give the pilots the edge in what can sometimes be intense battles. On top of the faction inherent abilities, each mech has its own abilities or weapons that provide them as well. The list of individual abilities is quite large as the list of mechs that can be obtained is pretty substantial, especially when you take into consideration the fact that you can own mechs from both factions.
Once you've picked your faction and your mech, you'll need to join the war by taking part in a battle. When you've been connected to a server and a battle has been found with space for a new player, your mech will be dropped into the fight. You'll then observe your mech from an isometric view with others slugging it out with guns, missiles and lasers. Each weapon has its purposes; there's no weapon that has no effect at all and veteran Battletech players will recognize the concept of "heat" which can cause your mech to shutdown if you don't manage it properly.
With a fairly informative tutorial, the game provides all the customization options for the robots.
Then you have to go into battle. The game is online and it must be taken into account that the search time for the games is quite slow and tedious. To this is added that, if one leaves a round, go to find another, automatically re-enter the same game.
Key features of TechWars: Global Conflict:
Detailed and complex destructibility of mechs
Destructibility of all objects consisting of a material that can be destroyed (for example: concrete, brick, blocks of other building material)
Over 14 advanced mechs with unique characteristics. Each mech uses a unique technological skill
Over 100 upgradable weapons and items
Any combat unit can be improved in several ways to gain fantastic superiority. There is a separate modification system for all kinds of weapons. However, significantly improving some characteristics will cost you a weakening of others.
Up to 20 mechs can participate in a single battle at the same time
Shelters and terrain to gain advantage
Mechs behave realistically. For example, injury to the right hand makes it impossible for the robot to use a gun attached to it; if the left hand is injured, the robot will not be able to use short-range weapons on it.
Players can also interact with each other outside the battlefield – they can make friends, unite in clans or find deadly enemies.
TechWars: Global Conflict is a correct game and it deserves a chance. Being free, you don't waste much more than time. And since the games are quite fast, this is not a problem.
Platinum is the second form of currency, and this is the one that you can pay real life money to acquire extra amounts of. If you do not have enough time to obtain them, you can also choose to buy cheap
TechWars Global Conflict Platinum Top Up
service from trusted and verified sellers at
Z2U.COM
, enjoy lowest price ever now! Except for TechWars Global Conflict Currency, you can also find discount TechWars Global Conflict Premium for Sale, purchase some and maximize your game adventure now!
Login
Contact Us
Contact Us 24 Hours Online

Tele : 0086-15215118198
Email: safechips@163.com
Skype : yourikan@yahoo.com
Live Chat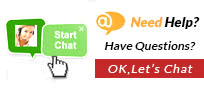 Notice
(1) Normally, We Would Only Deliver Gold According To Your Order Details. Once We Have Delivered The Gold, Your Order Is Completed.
(2) Our Website Is Not Responsible For All Of The Reasons Because Of Buyer Using Illegal Leveling And Gold Service, Filling In Incorrect Order Details. If Happens, Buyer Should Take All The Responsibility Himself/Herself.
Why choose MMogoldok.com?
Cheap Price
100% Handwork And Stable Stock Inventory Makes 100% Cheap Price In The Market.
Instant Delivery
99% Of MMogoldok Orders Will Be Delivered Within 5-30 Mins.
Security
We Guarantee All Game Gold And Service With 100% Handwork And 100% Security.
7/24 Customer Sevice
We Supply 7/24 Online Help Until You Happy.