Cheap WOW TBC Classic Gold - WoW Classic Season of Mastery will hit the servers on November 16th
Blizzard Entertainment has announced that the next game in

World of Warcraft: Classic

,
Season of Mastery, will hit the servers on November 16th.
Season of Mastery will include tougher raids, changes to world buffs, and adjustments to shake up the Mage-heavy meta. One of the biggest changes though will be the making certain spots favored by bots less rewarding to farm.
Find out when the Season of Mastery launches in your timezone:
November 16th
Los Angeles - 3:00 pm EST
New York - 6:00 pm EST
São Paulo - 8:00 pm BRT
London - 11:00 pm GMT
November 17th
Paris - 12:00 am
Moscow - 2:00 am MSK
Abu Dhabi 2:00 am GST
Seoul 8:00 am KST
Taipei 7:00 am CST
Sydney - 10:00 am AEDT
The WoW: Classic Season of Mastery will look at the 2019 launch of WoW: Classic, but still give players the opportunity to play by new lens. The updated version of WoW: Classic is going to change some of the games' core mechanics, such as removal of World Buffs from raids, and the removal of the limit of the debuffs bosses can have in a moment. To offset these changes, the bosses of the season of mastery will have an improved health pool.
When you reserve a name, you'll also choose the realm you will play that character on. Listed below are a few additional things to keep in mind as you make your decision:
After WoW Classic Season of Mastery is live, you'll be able to create additional characters up to a maximum of 50 characters in each of the three versions of the game:
Up to 50 characters total in World of Warcraft Classic (includes Season of Mastery)
Up to 50 characters in Burning Crusade Classic
Up to 50 characters in World of Warcraft and World of Warcraft: Shadowlands
Characters that were created for the WoW Classic Season of Mastery Open Beta will not be available to use in WoW Classic Season of Mastery.
For the name reservation period only, there will be a limit on the number of characters that you can reserve on a realm. When the realms go live though, that limit will be removed.
If you change your mind about a character and have already reserved one, you will need to delete the one you made. Remember that the name associated with the character you deleted will be immediately available again to be claimed.
November is looking to be a busy month for World of Warcraft fans, as TBC continues on through phase 2, Shadowlands 9.1.5 releases on November 2nd, with Legion Timewalking, coming in December, and now the Season of Mastery is set to join them.
Login
Contact Us
Contact Us 24 Hours Online

Tele : 0086-15215118198
Email: safechips@163.com
Skype : yourikan@yahoo.com
Live Chat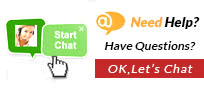 Notice
(1) Normally, We Would Only Deliver Gold According To Your Order Details. Once We Have Delivered The Gold, Your Order Is Completed.
(2) Our Website Is Not Responsible For All Of The Reasons Because Of Buyer Using Illegal Leveling And Gold Service, Filling In Incorrect Order Details. If Happens, Buyer Should Take All The Responsibility Himself/Herself.
Why choose MMogoldok.com?
Cheap Price
100% Handwork And Stable Stock Inventory Makes 100% Cheap Price In The Market.
Instant Delivery
99% Of MMogoldok Orders Will Be Delivered Within 5-30 Mins.
Security
We Guarantee All Game Gold And Service With 100% Handwork And 100% Security.
7/24 Customer Sevice
We Supply 7/24 Online Help Until You Happy.