Cheap Genshin Impact Account - WoW Classic - there is a pre-patch for Burning Crusade,the players have to make a decision
WoW's

Burning Crusade Classic

Pre Patch for Classic had a minor delay. It's bad enough there are only 14 days of pre-patch to get ready, but now it's even worse, at 13 days.
Those people coming back who have to level to 60 to get ready for BC have significantly less time than they would like. In a minor change from the original Burning Crusade launch, the Blood Elves and Draenei are both available as of the pre-patch. Likely because we already know about them and their areas. It makes little sense to make players wait. Now they can start leveling new characters if that's what they want.
When does the pre-patch start?
The pre-patch release date is May 19th after general maintenance has been completed. They dragged on a bit, but the servers are now live.
When does the pre-patch end?
The patch will end on June 2nd when the new Burning Crusade Classic expansion is deployed to the live servers.
The update adds Burning Crusade Classic's core systems, such as the ability to create Blood Elf and Draenei characters, ahead of the game's global release on June 1. For a limited time, users will also be able to take part in the pre-launch event, Battle for the Dark Portal, in which Highlord Kruul and his demonic forces invade Azeroth.
The release of the patch also means that players will have to make an important decision. After logging into the server, each of your characters - but before starting the game - you will have to choose whether you want the hero to stay in the world from before the expansion, or to continue developing thanks to the content from The Burning Crusade Classic expansion. In the case of the second option, this avatar will permanently lose access to WoW without any add-ons.
Theoretically, you don't have to decide for either of the two, but can clone your character in order to continue playing WoW Classic and Burning Crusade. But that costs you 15 euros per character clone and met with a lot of criticism from the WoW community.
All players will have their talent points reset since every class had adjustments/additions to their talent trees. This also gives both factions access to new classes for the first time. Horde now have access to Paladins through the Blood Elves, and the Draenei have access to the Shaman class. This also means awesome new powers come to the game (for Classic players), like Totem of Wrath, Shadowstep, and Seed of Corruption.
Burning Crusade Classic: All the contents of the pre-expansion patch
Choose Your Era: For each of their characters, players can decide whether to progress in Burning Crusade Classic or continue their adventures on the Era Classic servers.
New Playable Races: The Blood Elves of Silvermoon and the Draenei of Exodar can now be played starting at level 1 in their respective new starting zones.
New Profession: Jewelcrafting can now be learned and increased proficiency to 300.
New Talent Systems: Players can explore the changes made to their characters' talent trees and discover new interactions and abilities.
Digital Packs and Optional Services: Extras and optional services are now available in the in-game store to help players start their Outland adventures in style and prepare them well to enter the Dark Portal on the day it reopens June 1nd.
Buying
World of Warcraft TBC Classic Gold
is just another way for you to enjoy TBC Classic on your schedule. We know most of you are looking for a simple, fast, and secure site to buy WoW Classic TBC gold.
5mmo.com
has more than 10 years of experience in the gaming industry, which can guarantee top-quality service for you. We commit to improving our service by being honest, friendly, and helpful, trying our best to make each customer satisfied. We have countless positive reviews from real customers.
Login
Contact Us
Contact Us 24 Hours Online

Tele : 0086-15215118198
Email: safechips@163.com
Skype : yourikan@yahoo.com
Live Chat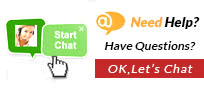 Notice
(1) Normally, We Would Only Deliver Gold According To Your Order Details. Once We Have Delivered The Gold, Your Order Is Completed.
(2) Our Website Is Not Responsible For All Of The Reasons Because Of Buyer Using Illegal Leveling And Gold Service, Filling In Incorrect Order Details. If Happens, Buyer Should Take All The Responsibility Himself/Herself.
Why choose MMogoldok.com?
Cheap Price
100% Handwork And Stable Stock Inventory Makes 100% Cheap Price In The Market.
Instant Delivery
99% Of MMogoldok Orders Will Be Delivered Within 5-30 Mins.
Security
We Guarantee All Game Gold And Service With 100% Handwork And 100% Security.
7/24 Customer Sevice
We Supply 7/24 Online Help Until You Happy.